Email support
Kindergartens are eligible for up to 20 email addresses free of charge. Additional mailboxes are $33 per year.
Each address is named with the domain @kindergarten.vic.gov.au.
Mailboxes can be accessed from webmail, or set up on computers and devices as IMAP or POP in programs like Outlook, MacMail or Thunderbird.
Click below to find out more information about each.
You can access your mailbox from any internet connection through our Webmail service. You will need to know your password to log in.
Access Webmail here: https://webmail.kindergarten.vic.gov.au/
Login Screen: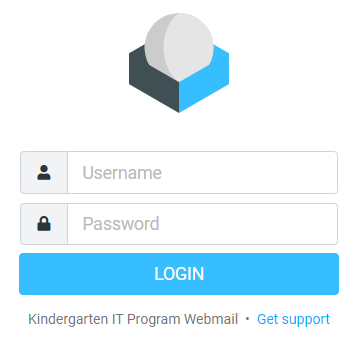 Webmail Interface: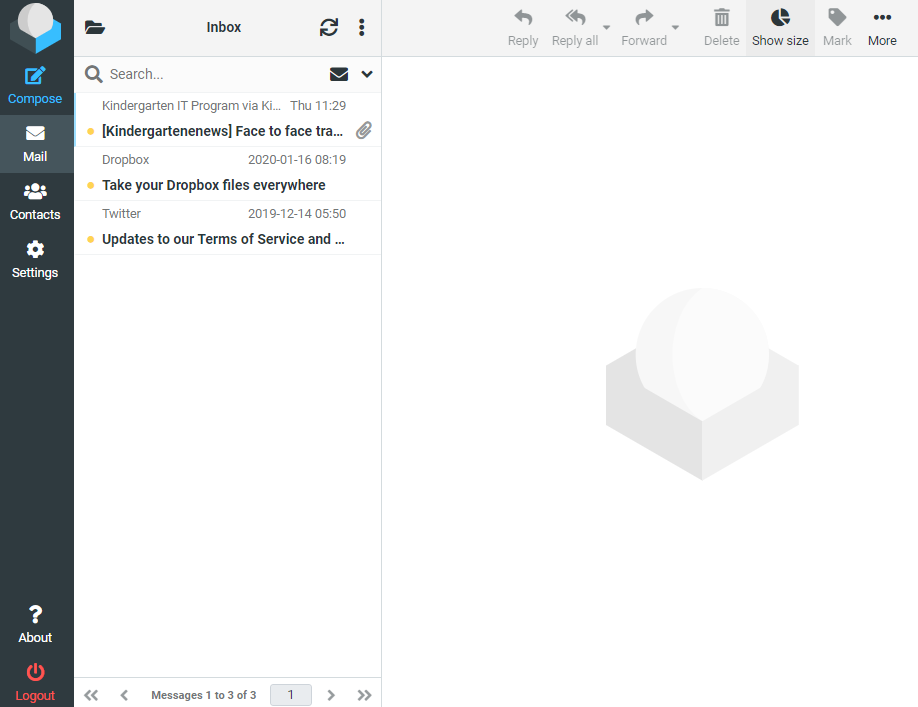 Email settings summary

Your name
Enter your name as you'd like it appear in emails you send. This does not need to be your username nor email address.
Account Type
POP3 / IMAP (POP3 recommended)
 

Incoming server details

Incoming server
mail.kindergarten.vic.gov.au
Port
POP: 995
IMAP: 993
Encrypted connection type
SSL

Outgoing server details

Outgoing Server (SMTP)
mail.kindergarten.vic.gov.au
Port
587
Authentication
Yes (Required)
Encrypted connection type
TLS / STARTTLS
Username
Enter your full email address (ending in '@kindergarten.vic.gov.au')
Password
Enter your email account password which will be case-sensitive.
Use the guides below to set up your email account on a device or computer
Windows:
Mac:
Other:
Mobile: