Guide to add Kindergarten email to Mac Mail
Guide was written for macOS Catalina
Open MAC Mail App, Click on Mail in the top MAC menu, and then click on Add Account as shown in the picture below. If you have never added an email account to the Mail App, proceed to the second step below.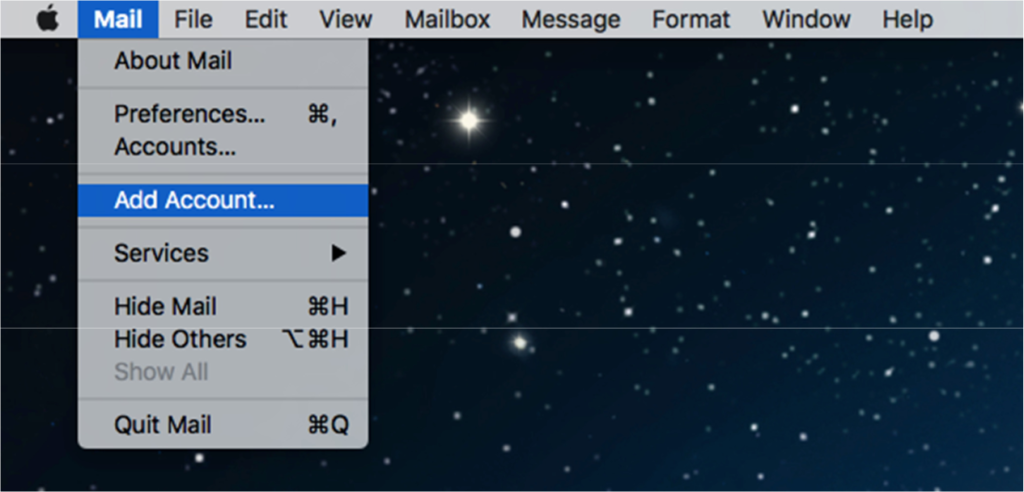 Select "Other Mail Account…" and click on Continue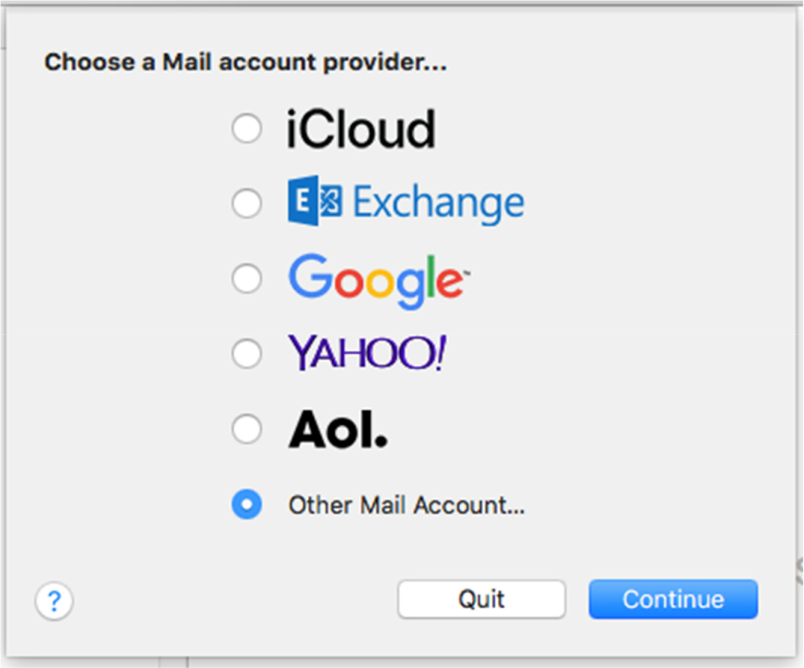 On the Add a Mail account window, in Name type the title people should see in their inbox. In Email Address type the full email address. In Password type the email password and press "Sign In"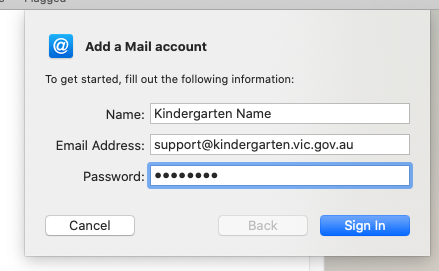 In the next window you can select POP or IMAP as the account type and check if the username is your email address.
Under Incoming/Outgoing mail server type: mail.kindergarten.vic.gov.au
Ignore the message "Unable to verify account name or Password". Click on "Sign In"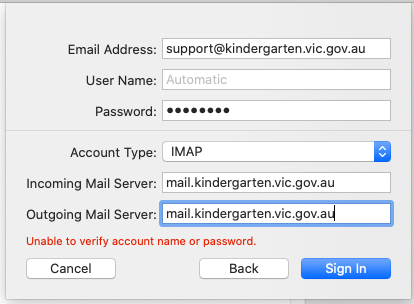 If prompted, ensure you select the tick box of the Mail app and click "Done"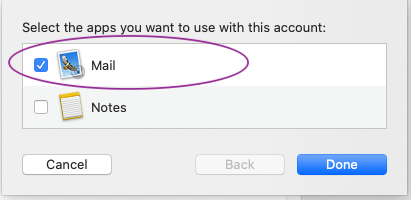 If everything is correctly entered, then you should be able to see your emails downloading into your inbox.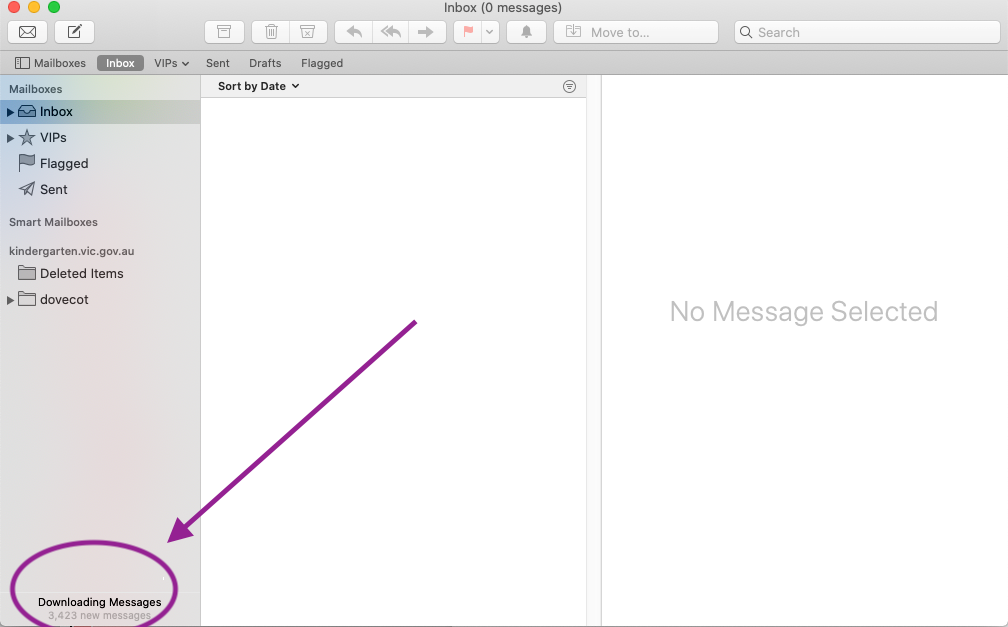 Test your email configuration by sending an email.