Outlook 2019 or Office 365
Start Microsoft Outlook
If it's the first time you've used Outlook, skip down to the 'Welcome to Outlook' picture
Click on File in the top Menu

Click on Account Settings and again on Account Settings in the drop down menu.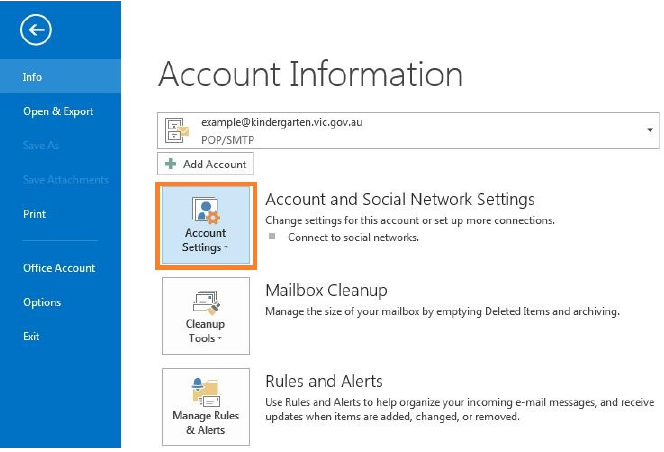 On the first tab, called E-mail, click on New highlighted on the image below.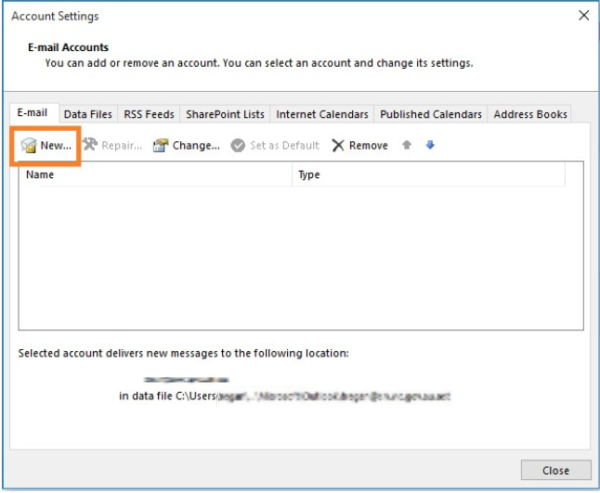 Welcome to outlook window will appear as shown in the image below: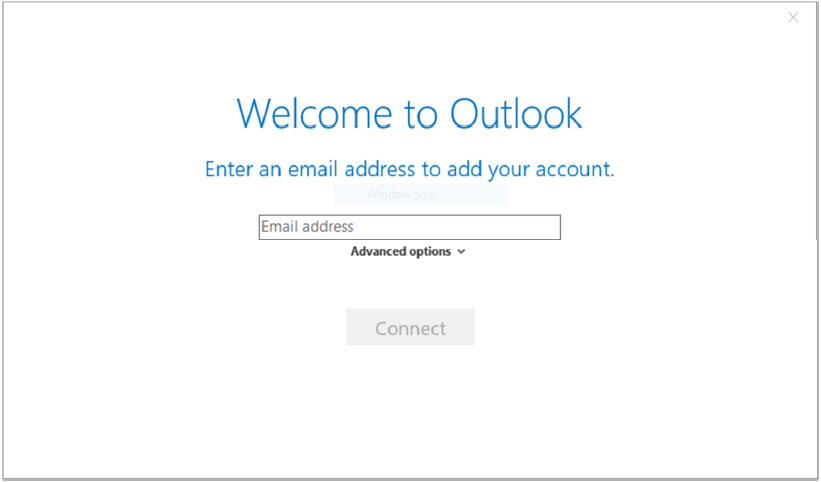 Type your Kindergarten email address, click on Advanced options and check the box "Let me set up my account manually" as shown in the image below:
Click "Connect"
In Choose account type, click on POP or IMAP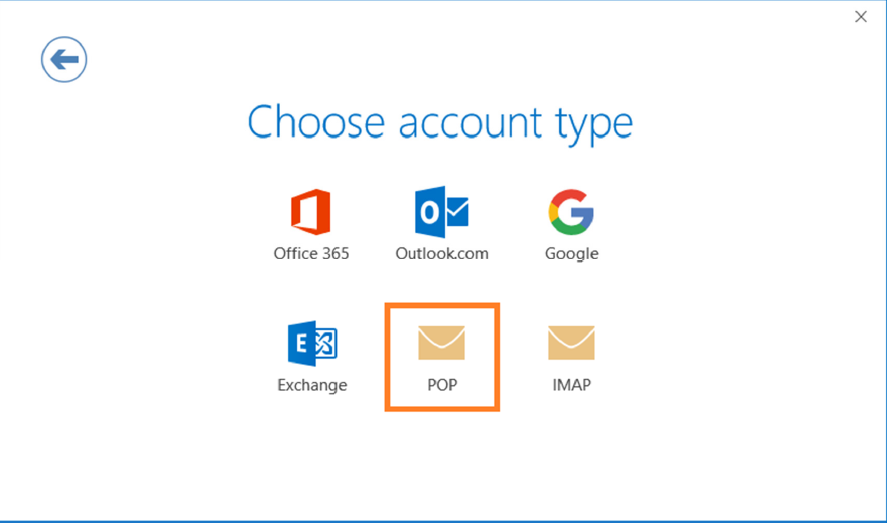 In POP or IMAP account settings for your email address, leave all the settings as default and click Next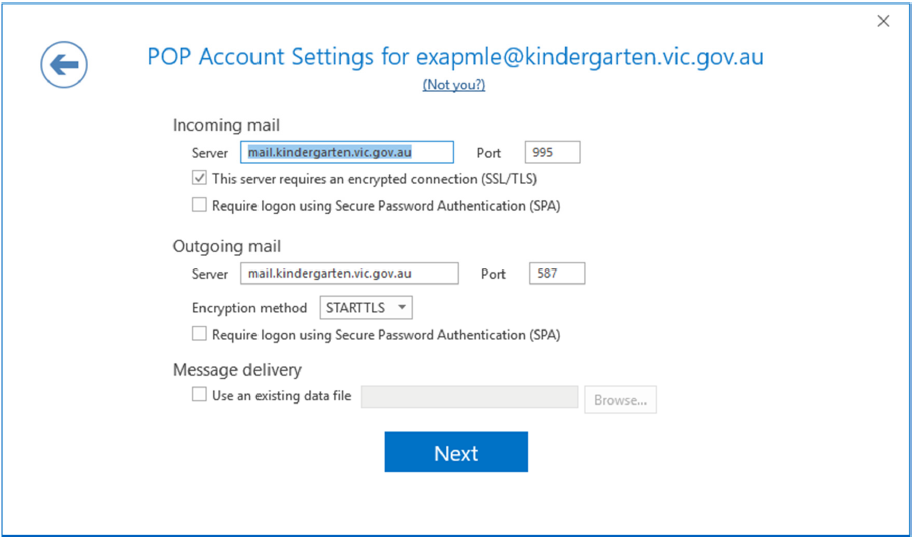 Enter the password for your email address and click Connect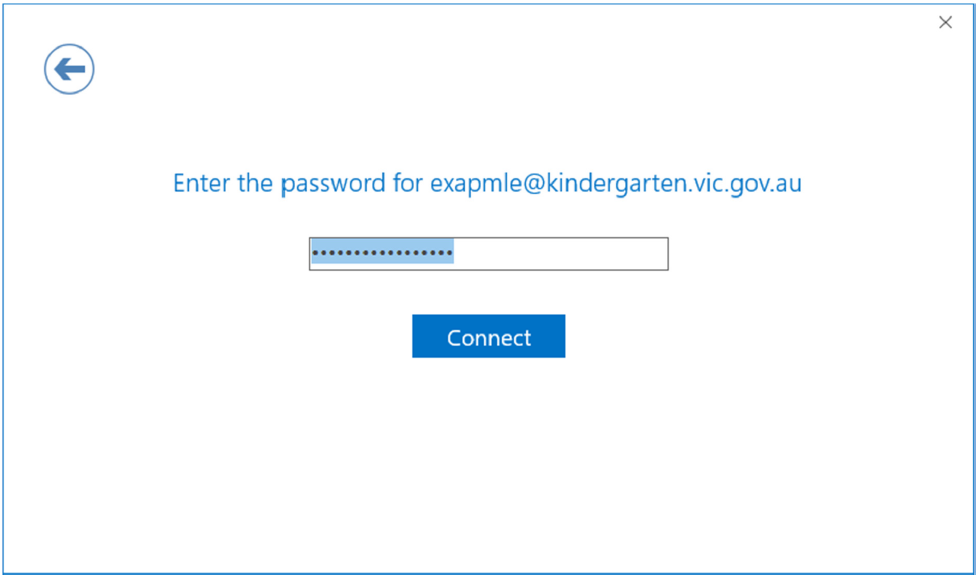 Account setup is Complete, Un-check the box "Set up Outlook Mobile on my phone, too" and click OK button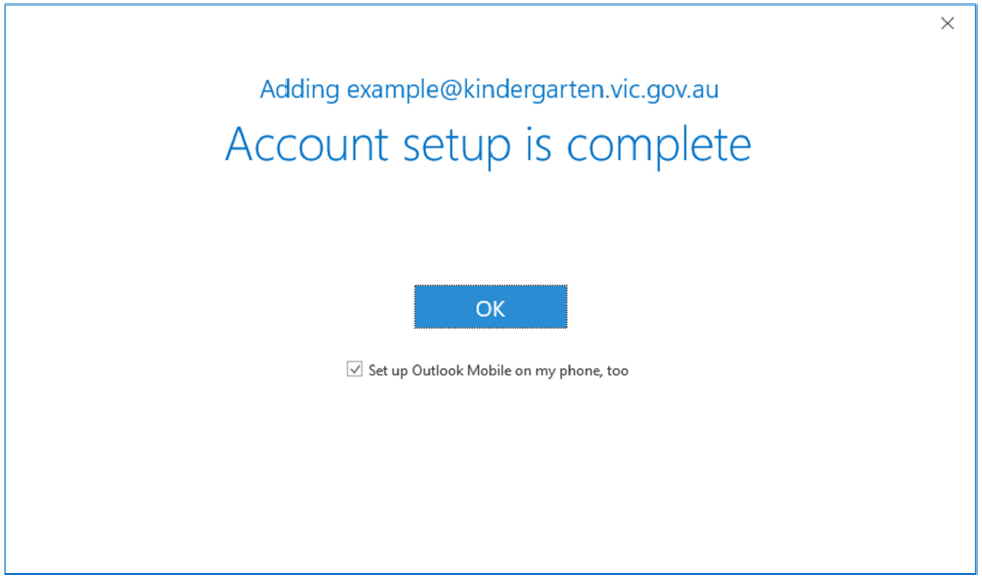 Email setup on Outlook 2019 or Office 365 is complete.