Guide to add Kindergarten email to an iPhone / iPad
Guide was written for an iPhone X running iOS 13.3.1
From the Home screen on your iPad, tap on the Settings icon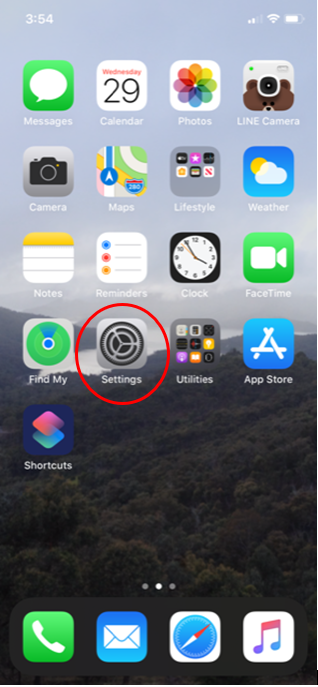 Slide down the Settings page and tap on the Passwords & Accounts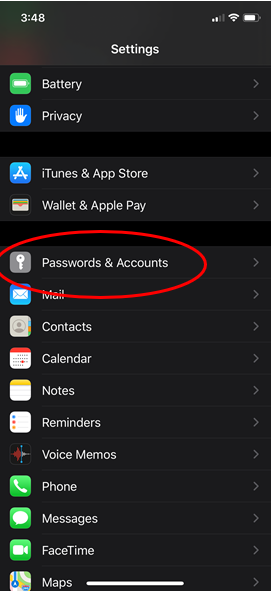 Tap on Add Account to start the account creation process.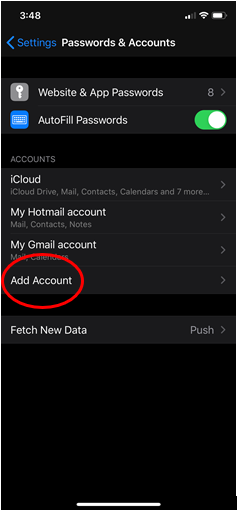 For this tutorial for setting up Kindergarten email accounts we will need to tap Other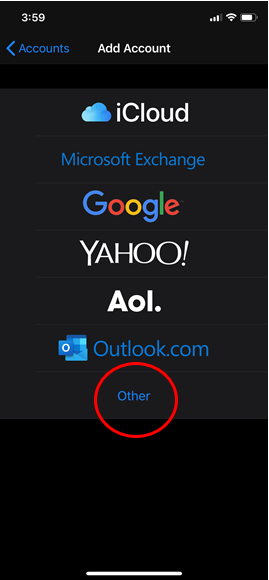 Tap the Add Mail Account button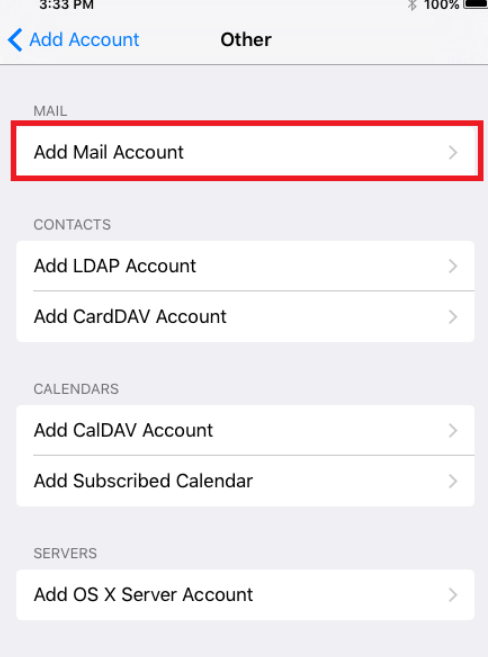 Type in the information required on the next page
Now Type your name, your kindergarten email account ending with @kindergarten.vic.gov.au and also password in the New Account section.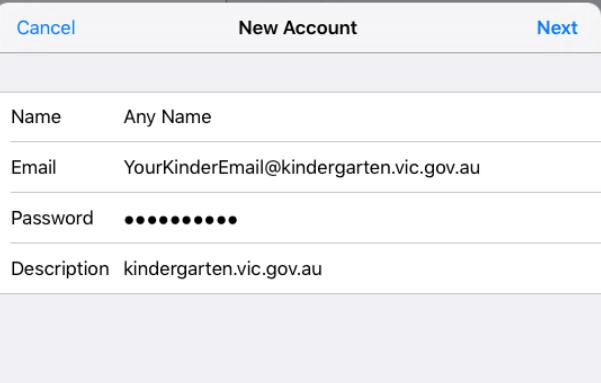 Then tap Next in the top right Select IMAP or POP (IMAP for Preferred)
For Incoming and Outgoing Mail server, type the host name as mail.kindergarten.vic.gov.au
Type your Kindergarten's email address and its associated password in both Incoming and outgoing mail server.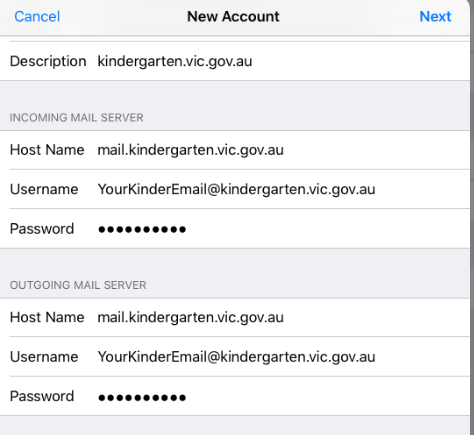 Tap on Next, wait till iPad verifies your settings.
Now Tap on Save after the verification process is complete.
If you get any error message at this stage, cancel everything and start over again.

Congratulations! Your kindergarten email account has been set up on your iPad or iPhone now.
Please go to the Mail app on your device to check your emails.