This guide demonstrates how to password protect a PDF created in Microsoft Word or Publisher.
With the file open in Word or Publisher, click on File go to the Backstage view.
Select Save As from the menu and navigate to the desired save location.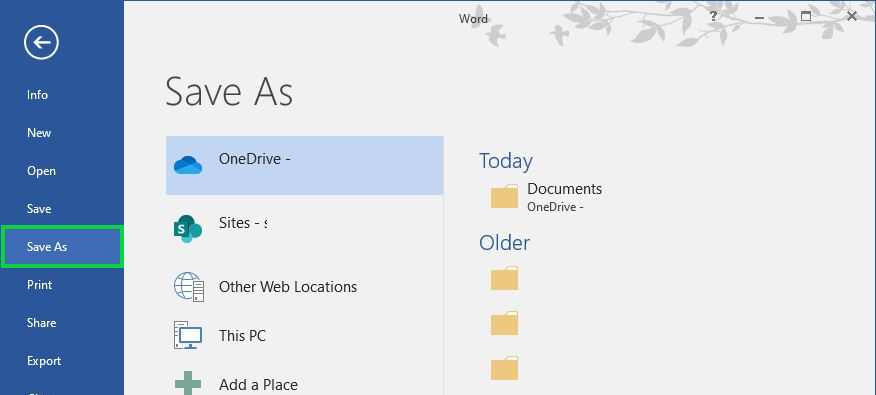 Use the Save as type dropdown to select the PDF file type.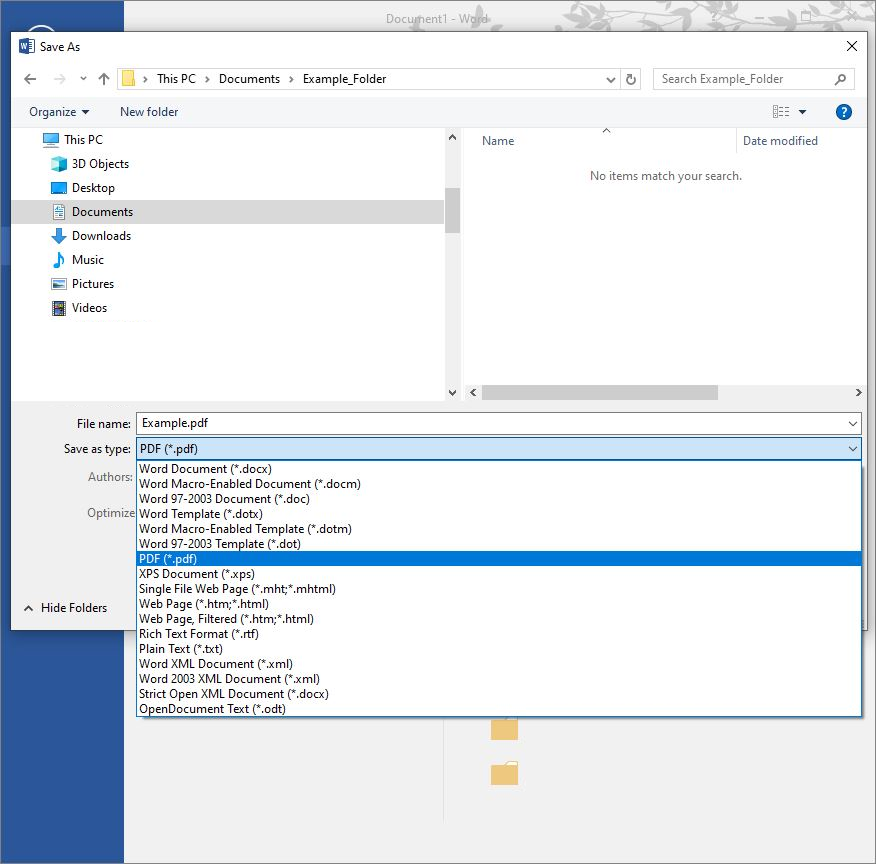 Once you have selected to format and named the file but before you have selected Save, select the Options… button.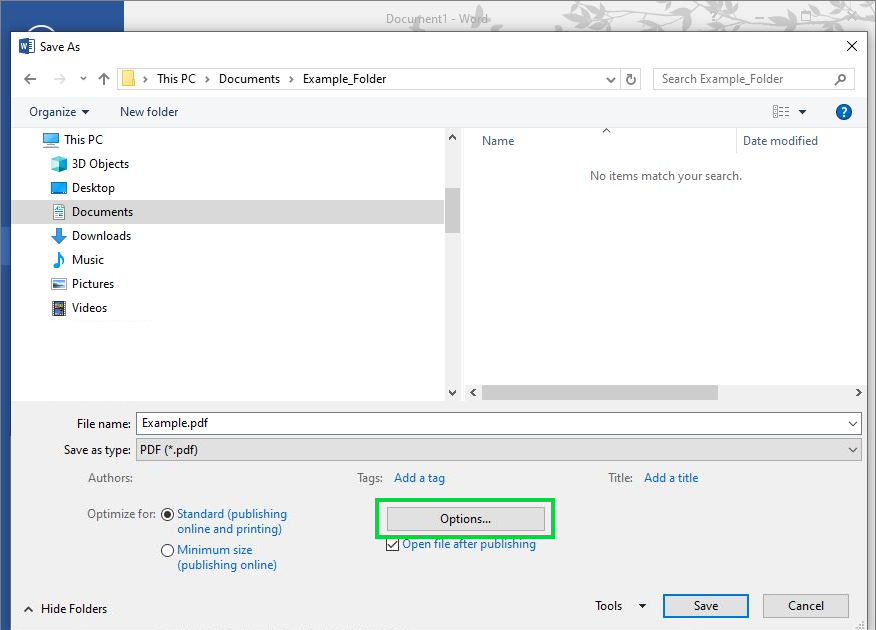 From the PDF options uncheck IS 19005-1 compliant.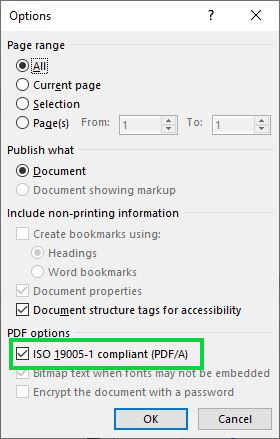 Check the option to Encrypt the document with a password.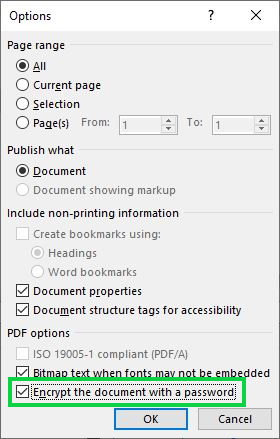 Click OK.
Define the password.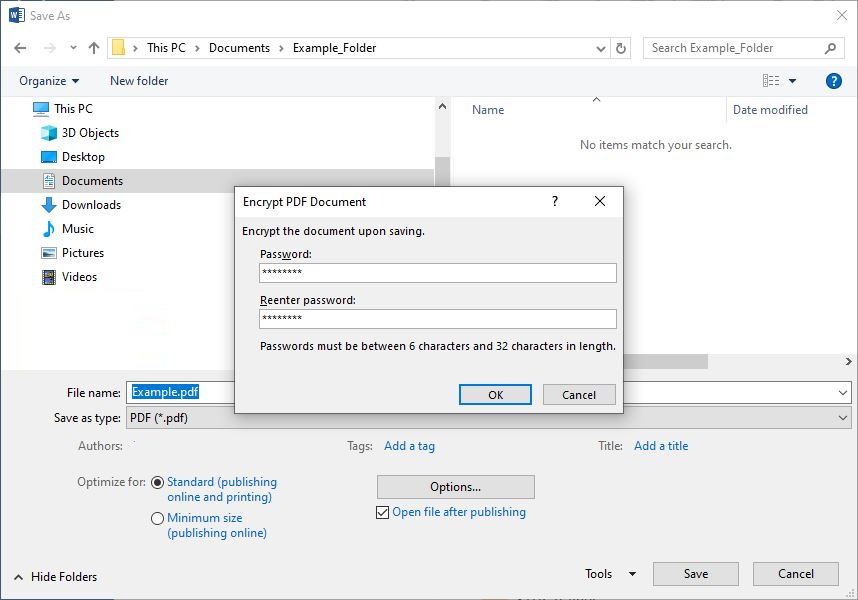 Click Ok.
Then click Save.
The Password Protected file will not preview in File Explorer and requires the password to open.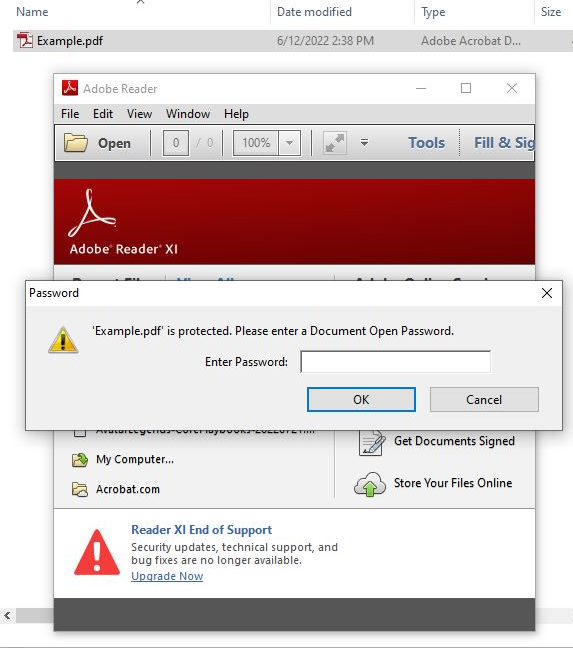 If you need to send the PDF to another recipient, ensure you provide them with the password.
The PDF export from Excel does not offer encryption but PDFs created with Excel can be opened in Word and then password protected with the same steps.