Scammers are targeting kindergartens with fake messages with malicious attachments. Please treat all email received from addresses claiming to be kindergartens with the same level of caution as other email.
Our system admin has identified malicious email that looks like it is from another kindergarten. Double check the sender information of all email you receive, even if you are already in correspondence.
In the below example you can see the sender has changed their name to a kindergarten's name but the sender's address is obviously not legitimate. You can read more about phishing here: https://www.scamwatch.gov.au/types-of-scams/attempts-to-gain-your-personal-information/phishing
The Word doc attachment also contains malicious macros, you can read more about this risk here:
https://www.staysmartonline.gov.au/alert-service/scam-emails-distributing-malicious-ms-office-documents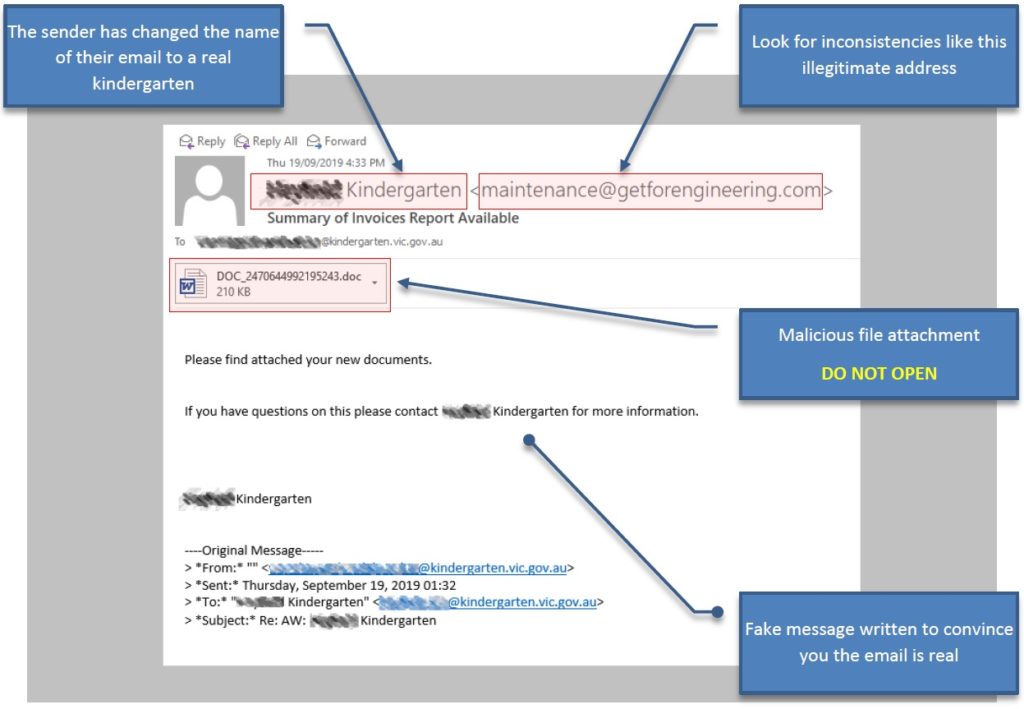 Contact our Helpdesk if you think you may have opened any attachments or clicked any links from a suspicious or malicious email.
Contact us on 03 8664 7001 or Toll Free: 1800 629 835 or email support@kindergarten.vic.gov.au