Log in to webmail. If you're unsure how, refer to our tip, How to check email remotely.
Once logged in, click on the 'Options' menu at the top of the screen.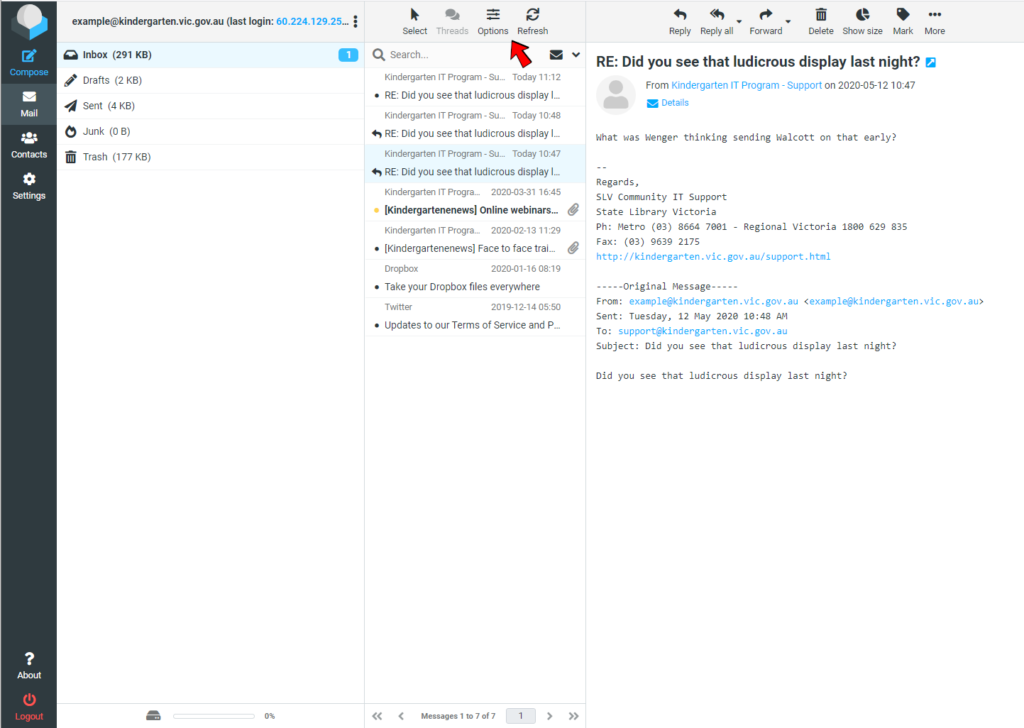 Click the 'List mode' drop down box, select 'Threads', then click 'Save'.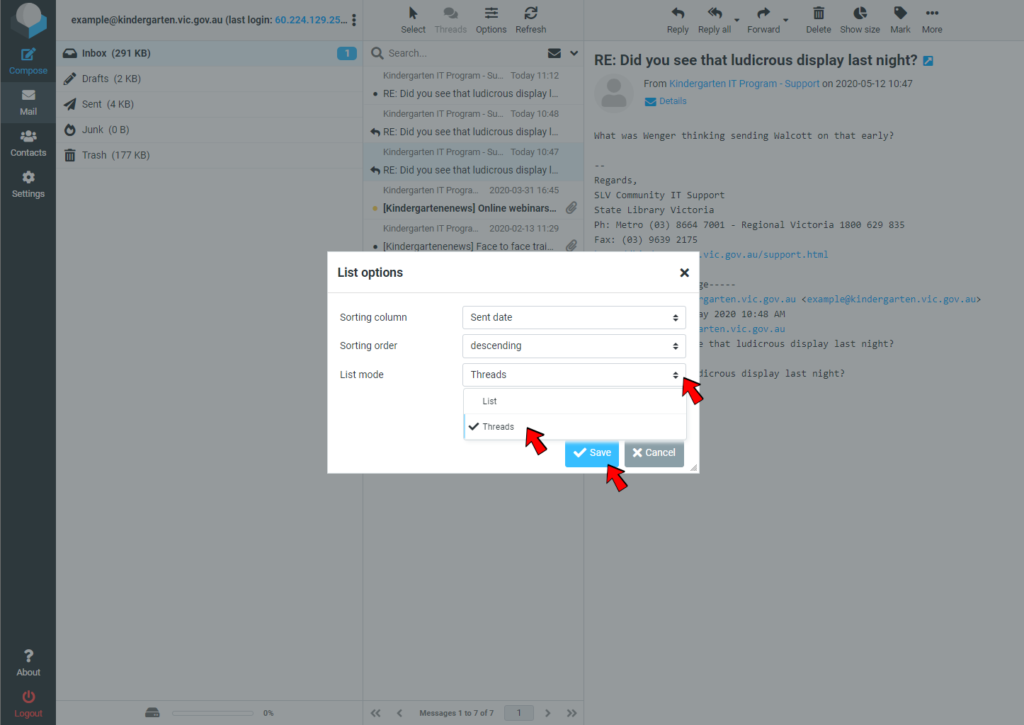 Your email conversations will then be grouped up. You can click the arrow next to your emails to expand the conversation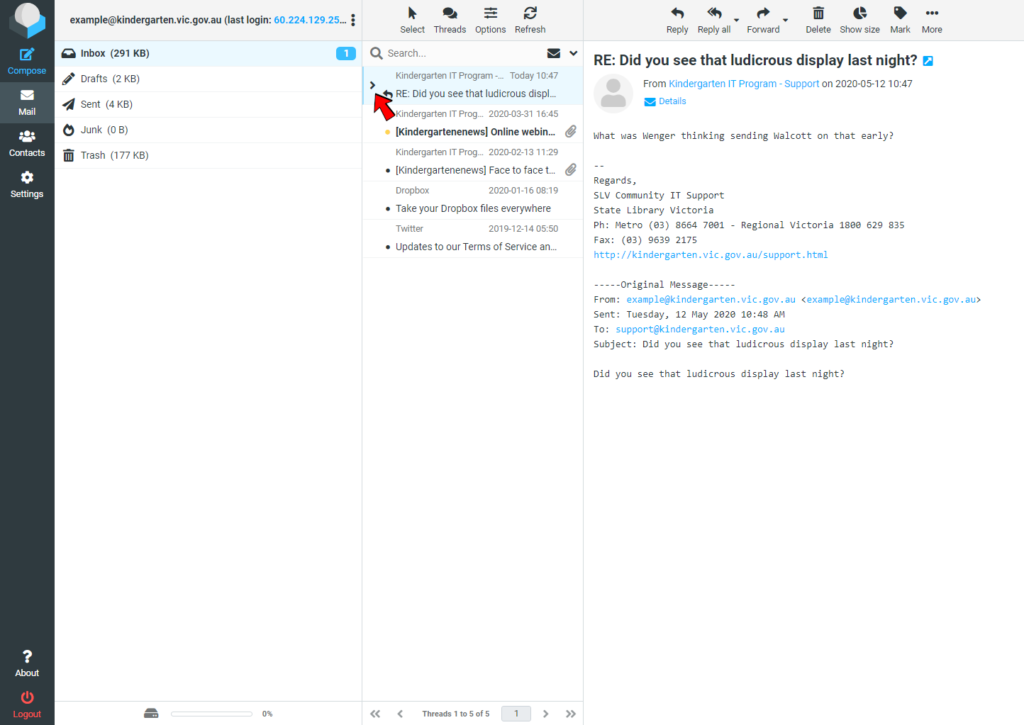 Under there, you can see all the emails in the conversation.