Log in to webmail. If you're unsure how, refer to our tip, How to check email remotely.
Once logged in, left click on the email you would like to preview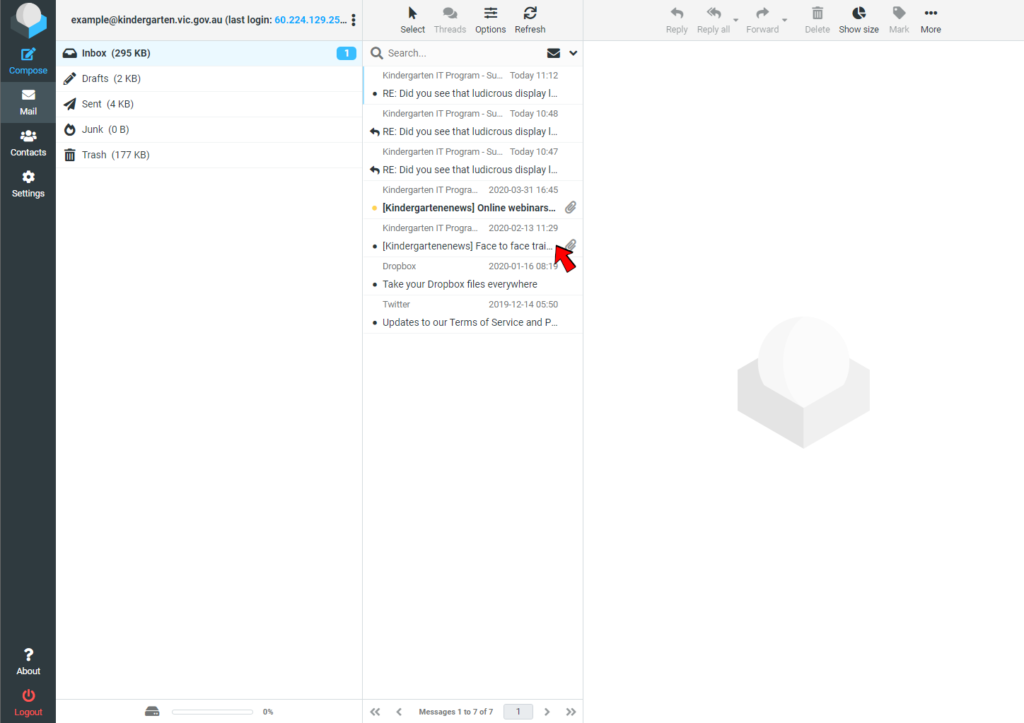 The email will then appear in the right hand side. If you want to view it full screen, double left click on the email like you did above.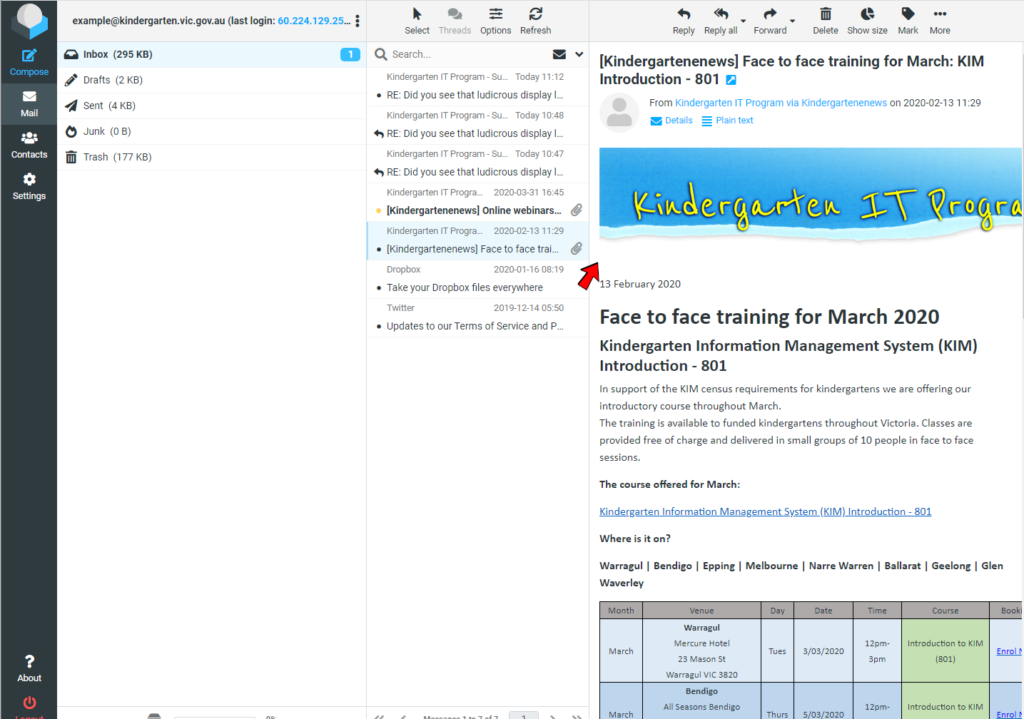 Once you're done reading it, you can click the 'Mail' icon to go back to the email list.