Open your preferred web browser (E.g. Chrome), and type webmail.kindergarten.vic.gov.au in to the address bar, and press enter.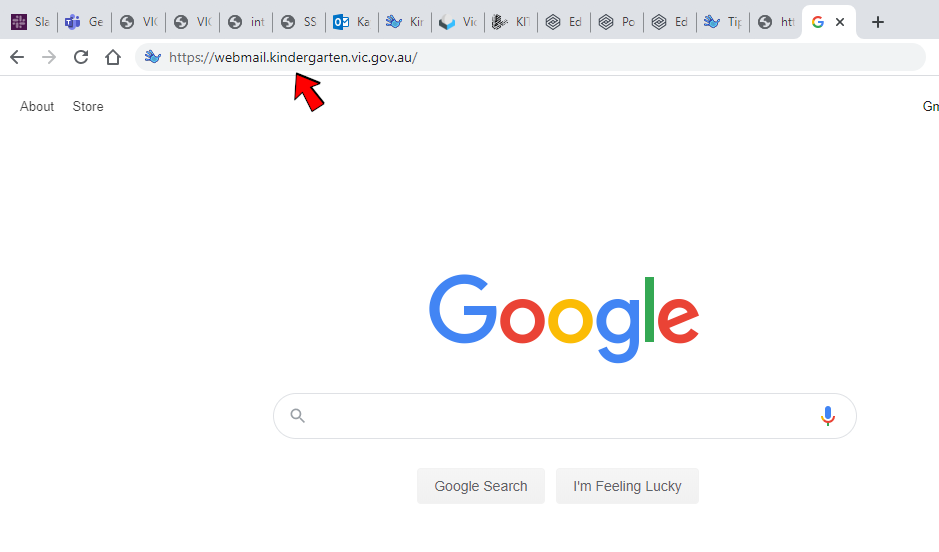 Once you're on the login screen, in the username box, type your full @kindergarten.vic.gov.au email address, in the password box type in your email password, then click login.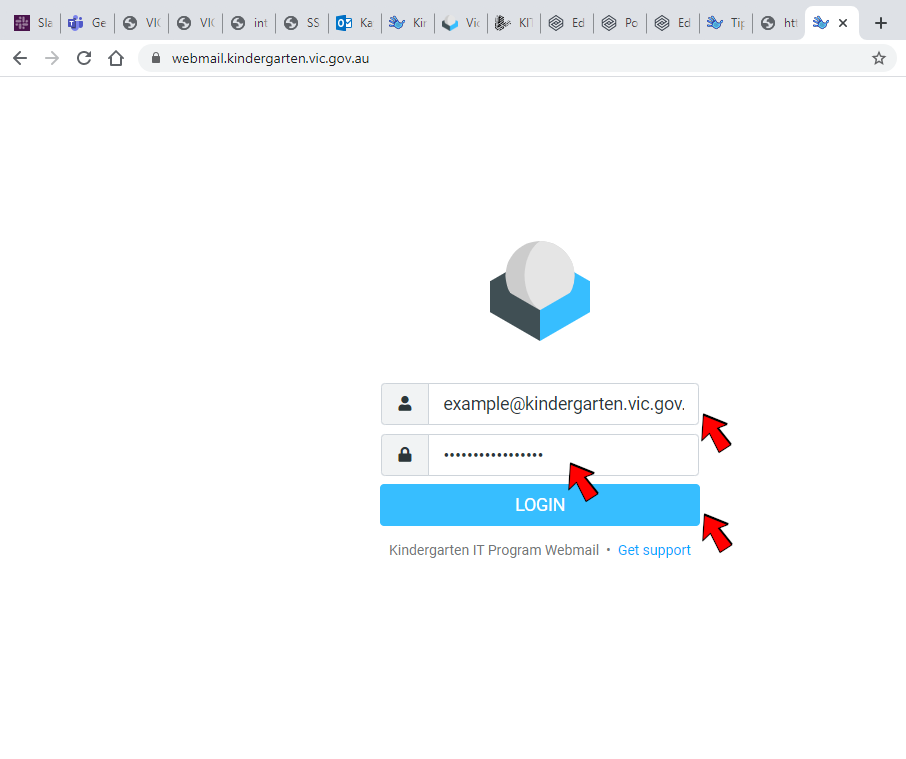 From here you will be able to Compose a new email using the button in the top left, view your email folders on the left hand side, view your emails in the middle, and view email contents on the right  hand side.