Knowing how to do periodic backups of data like your email is essential. Outlook lets you export mail to a .PST file. You can keep the backup PST file on the computer or copy it to a USB drive that you can take off site etc.
Note: This tip explains how to make COPIES of your mail for backup. Refer to our archiving tip if you need to MOVE mail to make space in your inbox.
Open Outlook and click on the File menu on the left of the menu ribbon.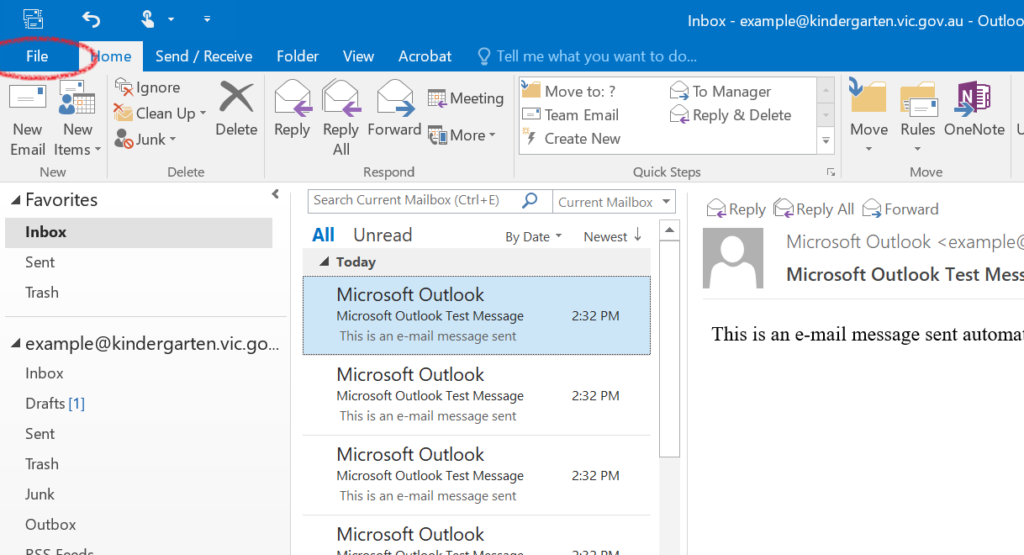 Click on  Open & Export.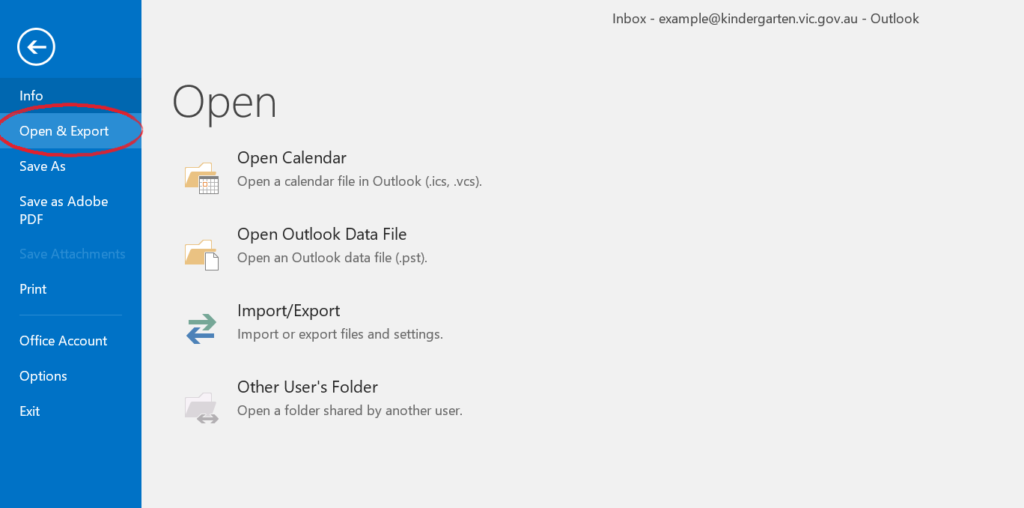 Select Import/Export from the new menu that appears.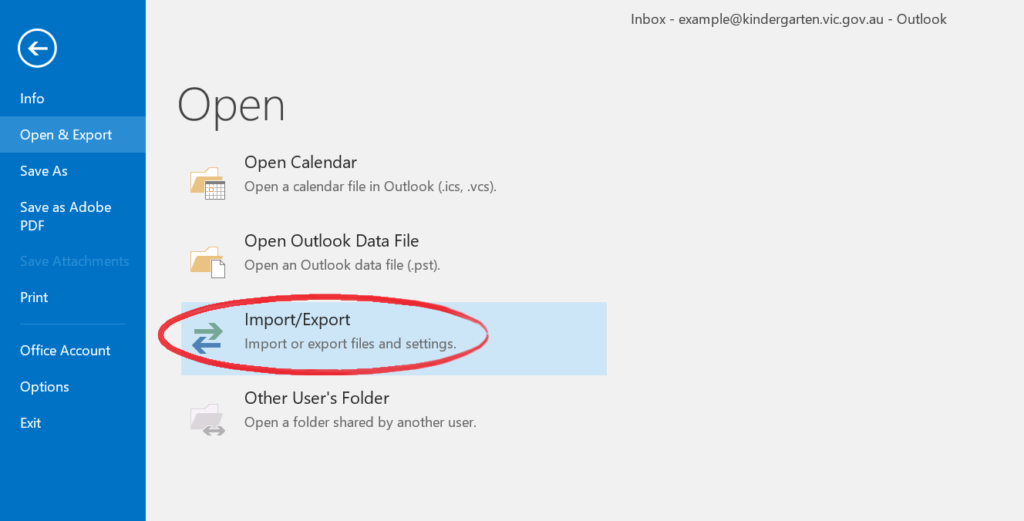 The Import and Export wizard will launch.
Select Export to a file, and then click Next.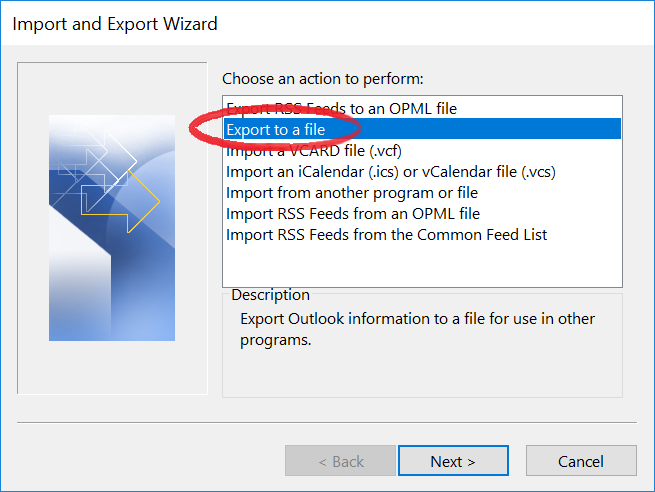 Select Outlook Data File (.pst), and click Next.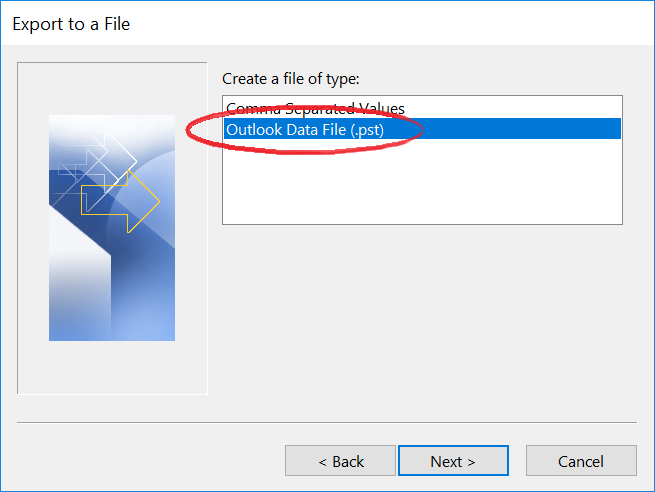 Select the mail folders you want to export, then click Next.
If you want to export everything, select the email's name at the top.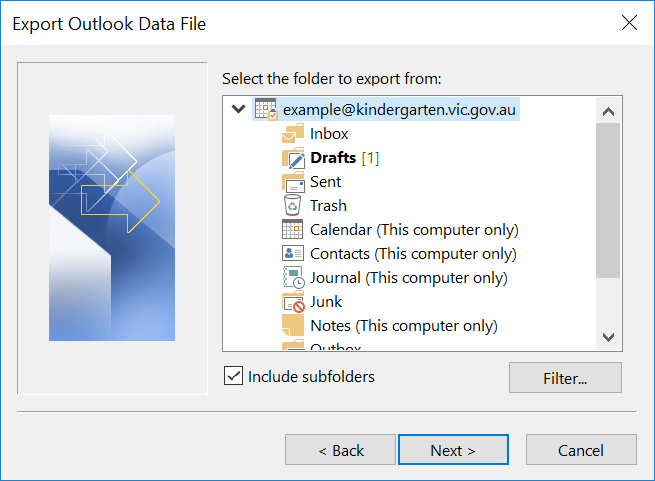 Browse to the location you want to save the .PST file, using the Browse button.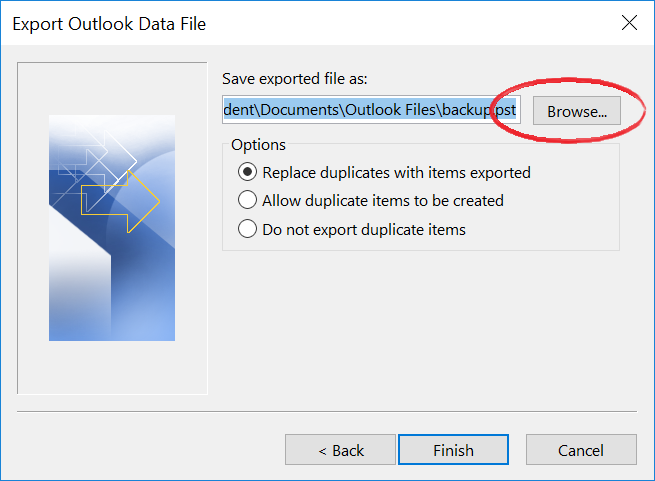 You can also decide on a recognisable name such as the date of the export.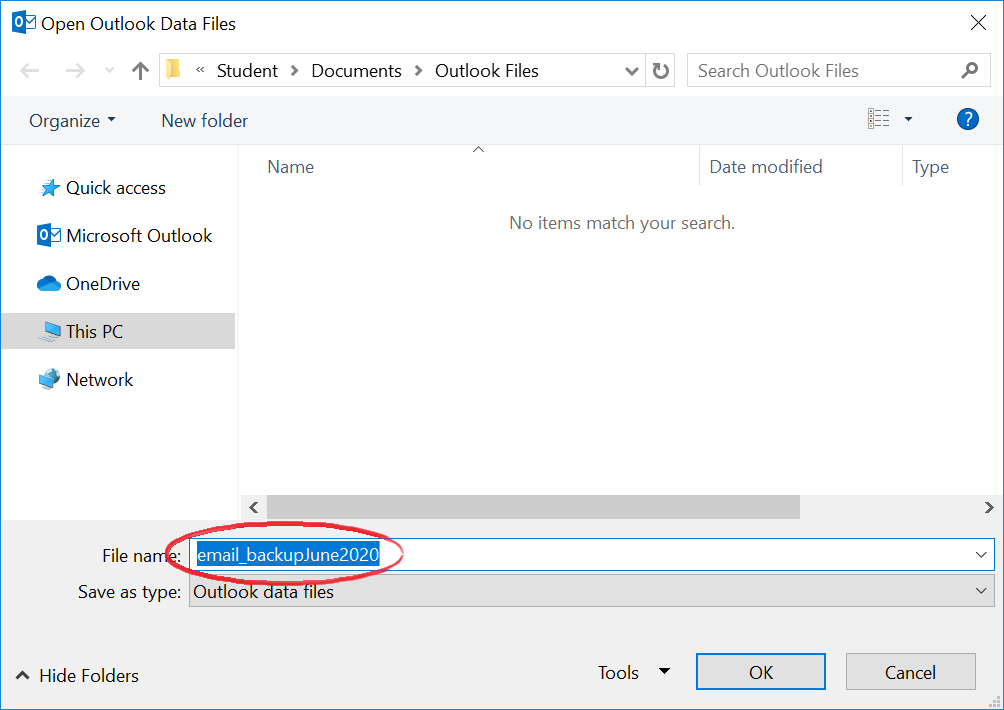 Leave the the Options as Replace duplicates and click Finish.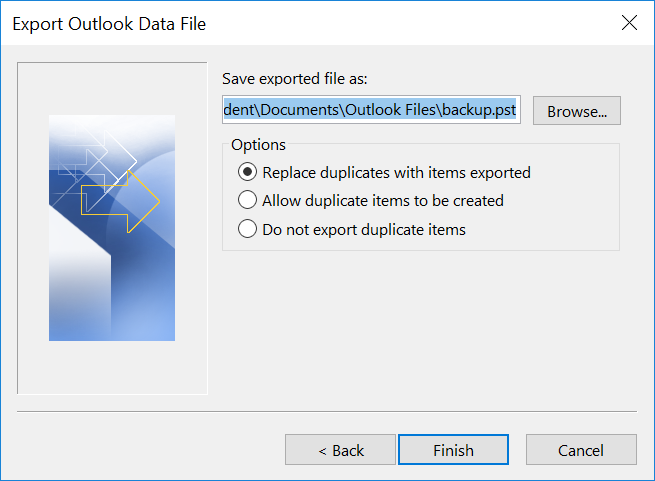 You will be offered the option to password protect the .PST file.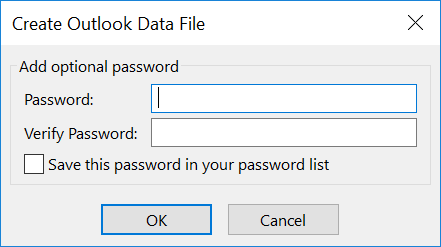 You will now have an exported copy of the .PST. In future you can re-export to the same .PST, just be sure to select Do not export duplicate items.
If you need to access email in the exported .PST you can either use the same Import and Export wizard or open the .PST as a set of personal folders in Outlook.
If you would like more explanation, Microsoft have some some very clear videos here: https://support.microsoft.com/en-us/office/video-archive-or-back-up-your-mailbox-456b06b3-77da-48ef-8a04-6c31a92f0782