By creating a Contact Group you can quickly send an email to a whole group of people at once without having to enter all the email addresses. This is handy if you send regular emails to groups of people such as parents, a Committee or subscribers to your Newsletter.
(This Tip applies to Windows Vista using Windows Mail or Windows Live Mail.)
Try this yourself…
Click the Start button, then All Programs, then click Windows Contacts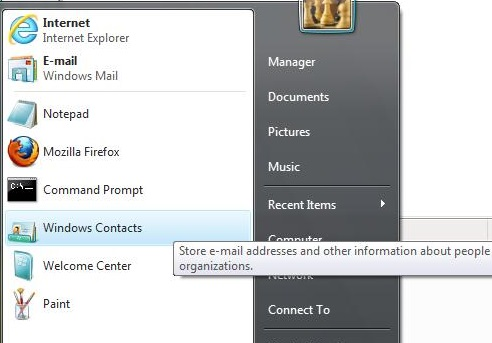 Click New Contact Group on the Menu bar

Enter the Group Name e.g. 'Social Club'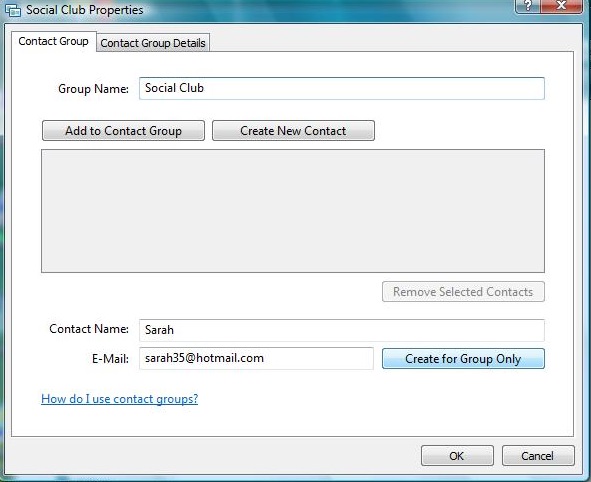 You can add the email addresses to the Contact Group in a few different ways: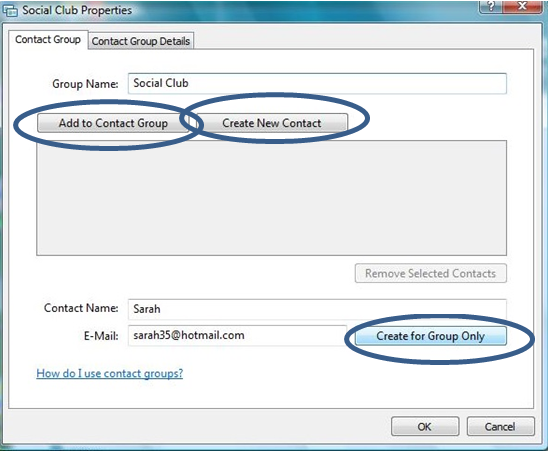 • To add new people to the Contact Group, enter the Contact Name and Email into the boxes, and then click Create for Group Only
(Note: Make sure email addresses are spelt correctly otherwise emails won't send to the group!
• To add people to the group from your existing contacts, click Add to Contact Group
• To add people to your contacts and add them to the contact group, click Create New Contact
Click OK to finish creating the Contact Group
To send an email to the Contact Group
Click the Start button, then All Programs, then click Windows Contacts
With the Contact Group selected, click the Email button on the Menu Bar, this will open a new email message in your email program (e.g. Windows Mail), with the recipient addresses in the To; field.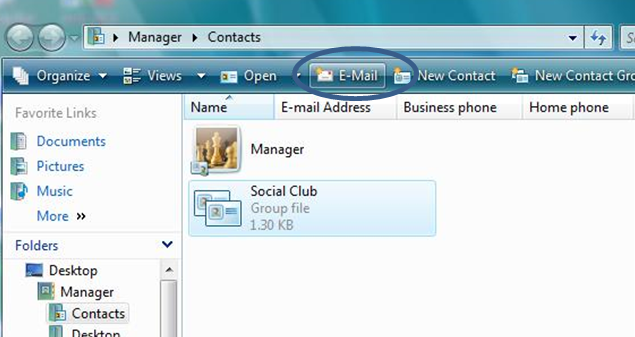 (Note: Contact Groups do not hide recipient e mail addresses. When you send a message to a contact group, the recipients will see the names and e mail addresses of the other recipients).