The mouse scroll wheel is located in the middle of the left and right buttons of your mouse. It's commonly used for easy scrolling up and down through a document or web page but has a few other functions when using it as a third button.
Using the mouse scroll wheel;
In the web browser; click the scroll wheel on a link to open it in a new tab (you can have several web pages open at once)
Click the scroll wheel anywhere on the tab again to close it (you don't have to reach for the (x) close button)
In a document; hold the Ctrl key down and scroll the wheel forward to make text appear larger on the screen (this works on the Desktop too, to make icons appear larger on the screen)
In a large document; click and hold the scroll wheel while moving the mouse forward or back to activate the Zoom tool, you will scroll through much faster!
In a .PDF document; double-click the scroll wheel to view the current page number
You can also change how the mouse buttons, pointer and scroll wheel work; click on the Start button, in the Search field type 'mouse' and press Enter to open the Mouse Properties window.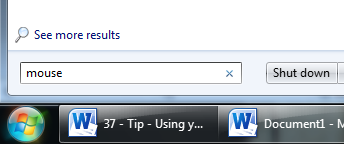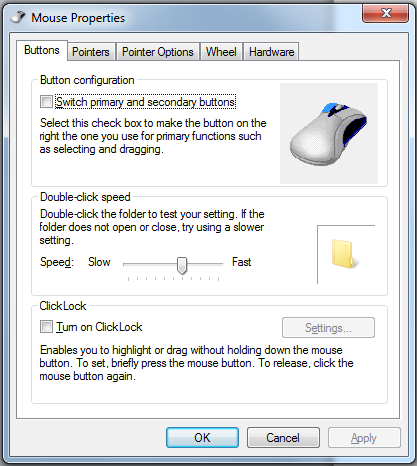 Happy clicking!